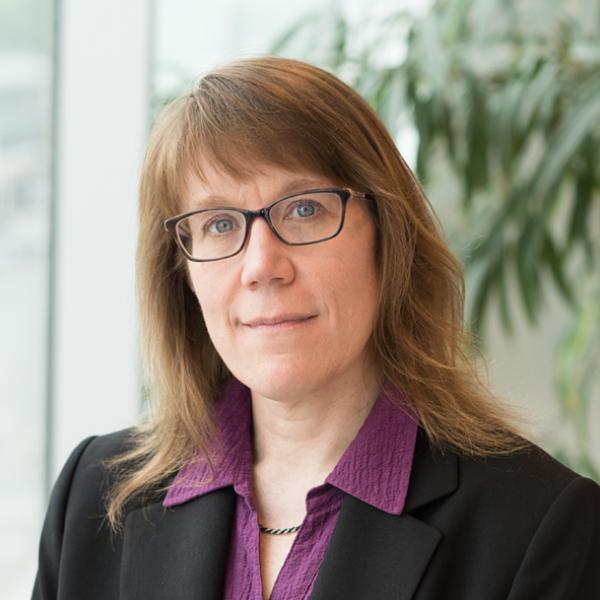 Susan Sprigg
Research Officer
Susan Sprigg is responsible for program management and operational oversight of projects within Interact for Health's community research program, a community resource for producers and users of health data. She also works with the School Based Health Center team to improve the health of youth in our region.
Susan previously was as an independent public health consultant. In this role, she worked with the Cincinnati Health Department as project manager for the Ohio Institute for Equity in Birth Outcomes and with the National Institute for Occupational Safety and Health (NIOSH).
Before returning to her hometown of Cincinnati in 2001, Susan lived and worked in Seattle. She was a licensed midwife providing clinical care to mothers and families, and served on the Washington state midwifery board. She also worked as a patient care associate and data manager in the craniofacial clinic at Seattle Children's Hospital and Medical Center. Susan had previously spent several years in Boulder, Colo., at the Center for Human Rights Advocacy, producing quarterly seminars in Russia and Ukraine about how to integrate human rights into a criminal justice system.
Susan is a member of WELead Class 12 through the Cincinnati Chamber of Commerce. She holds a Master of Public Health with a concentration in Leadership, Management and Policy from the University of Cincinnati, a Bachelor of Science in Nursing from the University of Cincinnati and a Bachelor of Arts from Oberlin College, where she majored in Russian studies.
Away from work, Susan enjoys hiking, biking and making music with her husband and two children.
Download a printable version of Susan's bio here.
ssprigg@interactforhealth.org
513-458-6609