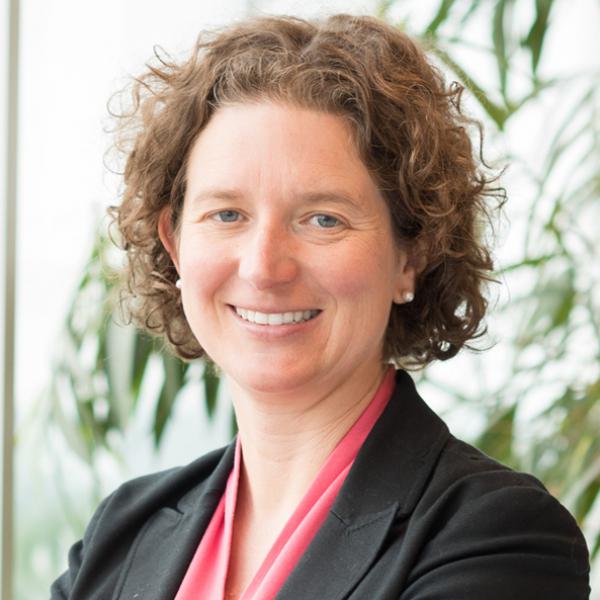 Jennifer Chubinski
Vice President, Research and Evaluation
Jennifer Chubinski manages the Research and Evaluation Team at Interact for Health. This team includes the learning center, research, evaluation and conference center functions of the organization. The team provides high-quality staff and community learning opportunities, supports grantees with evaluation and research, and explores innovative solutions to our region's health issues. Jennifer was formerly Interact's Director of Community Research. In that role she led the Greater Cincinnati Community Health Status Survey (CHSS) and the Ohio and Kentucky Health Issues Polls (OHIP and KHIP).
Jennifer has received several awards for her work, including the Cincinnati Business Courier's Forty Under 40 award in 2015, the 2014 Center for Clinical and Translational Science and Training (CCTST) Community Health Advocate Award and the 2013 Academy Health Workforce Interest Group Research Award for Best Poster Abstract. Jennifer serves on the Board of Directors for the Health Policy Institute of Ohio (HPIO), and as a member of the master planning committee for Great Parks of Hamilton County.
Before relocating to Cincinnati, Jennifer worked at the Centre for Employment Studies in Moncalieri, Italy, and the Bayer Center for Nonprofit Management at Robert Morris University in Pittsburgh.
Jennifer has a Ph.D. in Regional Development Planning from the University of Cincinnati, and a Master's of Science in Public Policy and Management from Carnegie Mellon University.
Jennifer regularly contributes to research articles to peer-reviewed philanthropic, health care and public health journals.
In her free time Jennifer enjoys hiking, biking, gardening and cooking with her family.
Download a printable version of Jennifer's bio here.
jchubinski@interactforhealth.org
513-458-6608