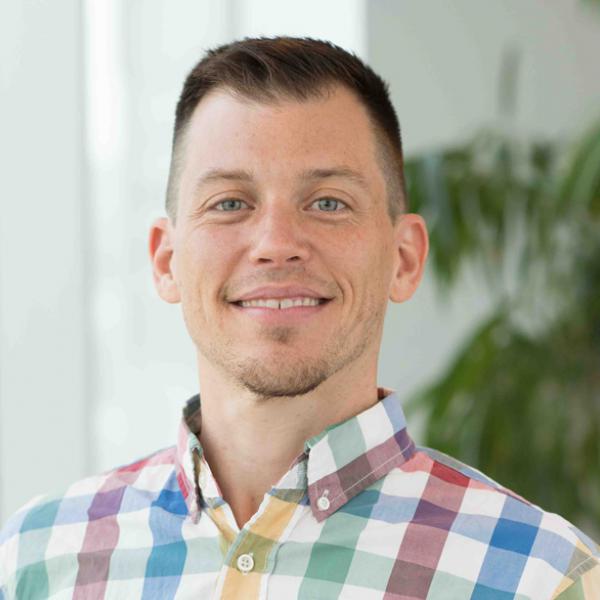 Aaron Fleming
Design Associate
Aaron Fleming is responsible for designing and maintaining the Interact for Health and Interact for Change websites; providing web-related technical assistance to Interact's partners; assisting in the design, creation and editing of internal and external publications; and assisting grantees with their communications needs.
Aaron has a Bachelor of Fine Arts in painting from Indiana University in Bloomington. He is a certified Iyengar Yoga instructor and is passionate about the importance of finding health and balance in daily life.
Download a printable version of Aaron's bio here.
afleming@interactforhealth.org
513-458-6630